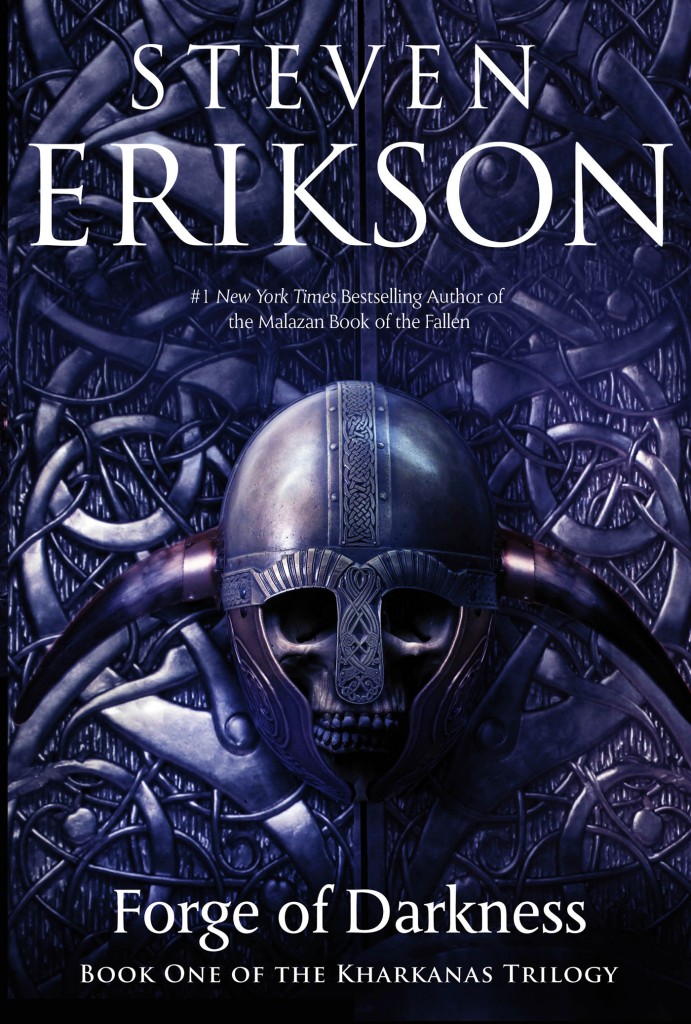 I've been a huge fan of Steven Erikson since discovering the Malazan series a few years ago, but there's always been something missing for me. The one thing needed to take his books from being amazing to being the greatest things I've ever read, though to be honest, it's a pretty close thing already.
With the Kharkanas series, he's cracked it. All the standards are still there. Epic, dynamic world building, a massive host of characters, all with their own motivations and intrigues and horrible vices, inventive riffs on the fantasy tropes, and of course, the nastiest ideas found in the fantasy universe. But beyond and above all of them, he breathed true and heartrending life into his characters.
I care about the people in the malazan universe, but never so much as I do now about those from the Kharkanas series. For more than one of them, the story is a tragedy, and their tales are built slowly, from sketches into fully formed people for whom I cried and loved and despaired, and very occasionally, celebrated.
If you like fantasy, and are still curious as to what can be done with it, read this book. If you like to be challenged, to hold a world inside your head and track the many comings and goings of its many denizens, read this book. If you enjoy a writer who puts words together like few have done before him, read this book. And above all, if you like your writing to be character-driven, emotive and powerful, read this book.