Michael Cairns was born at a young age and could write even before he could play the drums, but that was long ago, in the glory days – when he actually had hair.
He loves pineapple, playing gigs and outwitting his young daughter (the scores are about level but she's getting smarter every day).
Michael is currently working hard on writing, getting enough sleep and keeping his hair. The first is going well, the other two…not so much.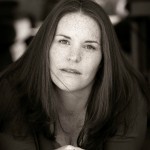 The Missus
My childhood sweetheart, and the brains behind the scenes, or rather the marketing brawn, is my wife Mrs Cairns.
A serial entrepreneur, fellow writer and blogger, Elizabeth has been in business almost as long as i've been in love with her…well not quite, that all started when I was 11, but that's a whole other story. Ahem, where was I?
Elizabeth deals with all the technical details of running Cairns Publishing and the important business of making sure people are actually buying and reading the stuff that I write.
What you could say is I'm the man in charge, but she's the woman who knows what's happening so if in doubt…ask the missus.
She's always happy to talk and you can email her directly on elizabeth@cairnswrites.com or check out her blog on conscious parenting or her blog for inspired entrepreneurs.