Do you like your reads fast paced, action packed and with compelling real world characters? Then Fantasy, Science Fiction and Horror by Michael Cairns is for you.
Twists and cliffhangers will keep you on the edge of your seat throughout the Novella series A Game of War. Parts One to Five are available now with part six coming May 2014.
Also out now is The Spirit Room, Book One of The Assembly Trilogy, with characters to die for. A superhero, epic fantasy adventure set on earth that pits urban warriors with extraordinary powers against an invading alien foe.
The Spirit Room will be out in print after a cover rebrand later this year.
The Assembly Trilogy
'The Avengers meets Magician, The Assembly trilogy is superhero conflict on a global scale…'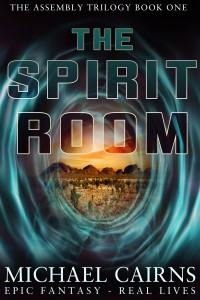 The Spirit Room, the first book in The Assembly Trilogy is out now.
Action, Adventure, Aliens, Magic, Mayhem & Modern day super-heroes…you know…cool stuff…
An ancient cadre of magicians
A select team of extra-ordinary warriors
An unseen foe
As two ancient forces battle for control, reality as we know it is being torn apart. Caught somewhere in the middle, and tasked with ridding the world of the insidious alien intelligence are The Planets. Neptune hails from Rio, the gay daughter of strict catholic parents. Mars, from Ireland, still missing the sister he lost years ago. Uri grew up on the streets of New York, and Venus… well, no one knows and she isn't telling. Imbued with extra-ordinary powers, these highly trained individuals take the fight across the globe. With startling and unnerving revelations at every turn, the depth of deception is only now becoming clear…'
The Spirit Room on Amazon.co.uk
Book Two, The Story of Eris – Due July 2014
Book 3, due Christmas 2014
________________________________________________________________________
The current novella series available for download is A Game of War, a fast paced, Sci-Fi action adventure. A Game of War is in 6 parts with Season 1 available now, Season 2 coming from March 2014.
A Game of War Season 1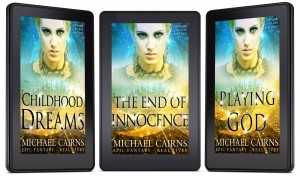 Part One Childhood Dreams – Out now and available for free download from this site.
A Game of War Season 2.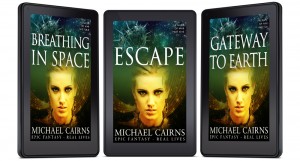 Part Four, Breathing in Space, available now
Part Five, Escape, available now
Part Six, Gateway to Earth, due 15th May 2014